The wind in your face, the sea at your feet, the sun on your body. This is enjoying the Dutch coast at its best. Welcome to SYL.
SYL is located at the foot of the dunes at Groote Keeten, Noord-Holland. When you step out the door, you are already on the beach after a five-minute walk. The coast is still very peaceful here. You have all the space you need to build sand castles, swim and kite surf. Or just to lie in the sun.
SYL offers everything you are looking for in a holiday home. The apartment has almost 100 m2, has two cozy bedrooms and is equipped with every comfort. There is room for four people and a baby. Of course you get modern conveniences such as WiFi, BluRay, Chromecast and Spotify Connect. You park the car nearby on your own private parking space.
SYL is inspired by the rough sea and offers the luxury of a complete house. Sink into the comfortable couch, listen to your own music or watch a nice movie. In the fully equipped kitchen you have everything at hand for cooking. Enjoy your food at the spacious dining room table or outside in the fenced garden.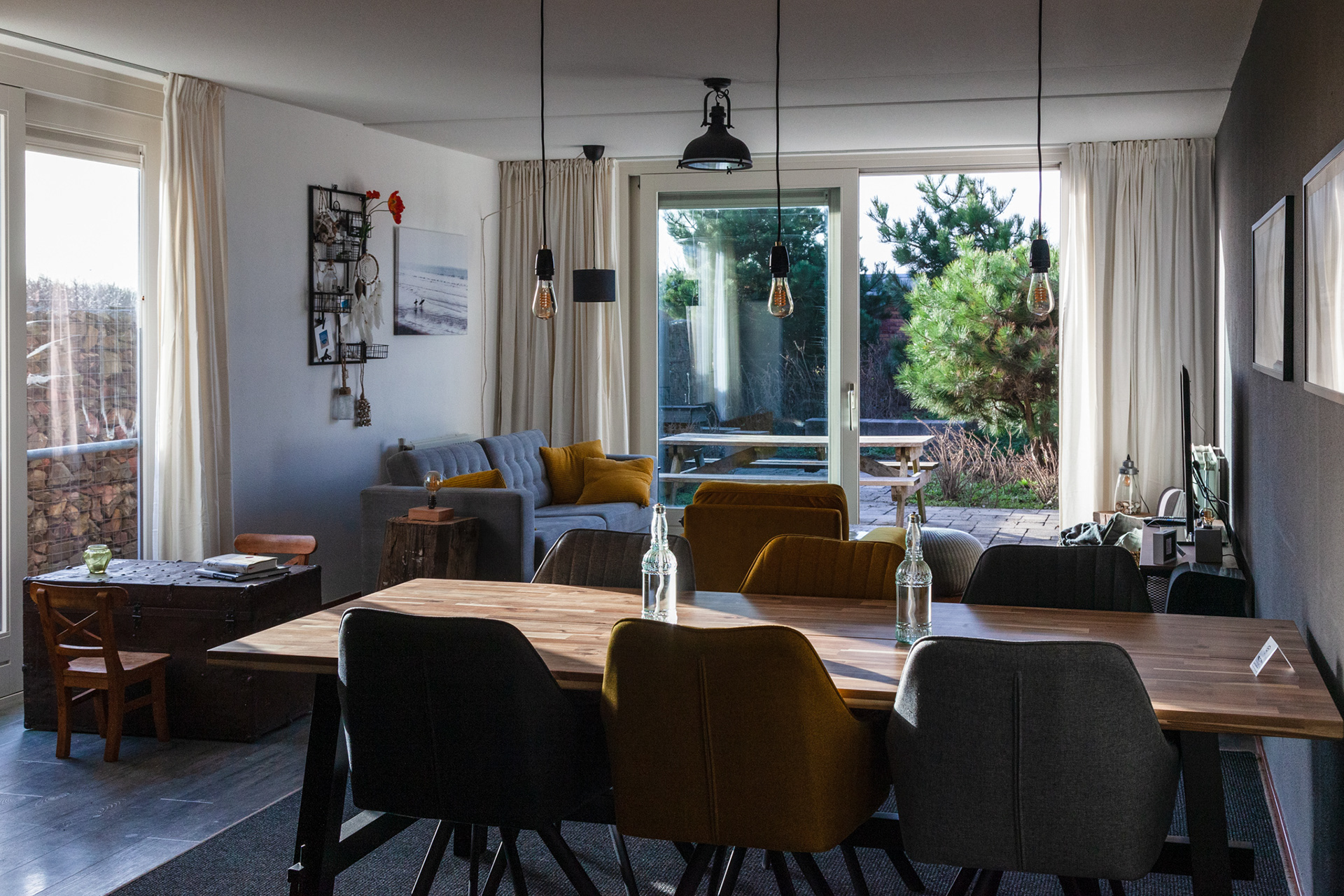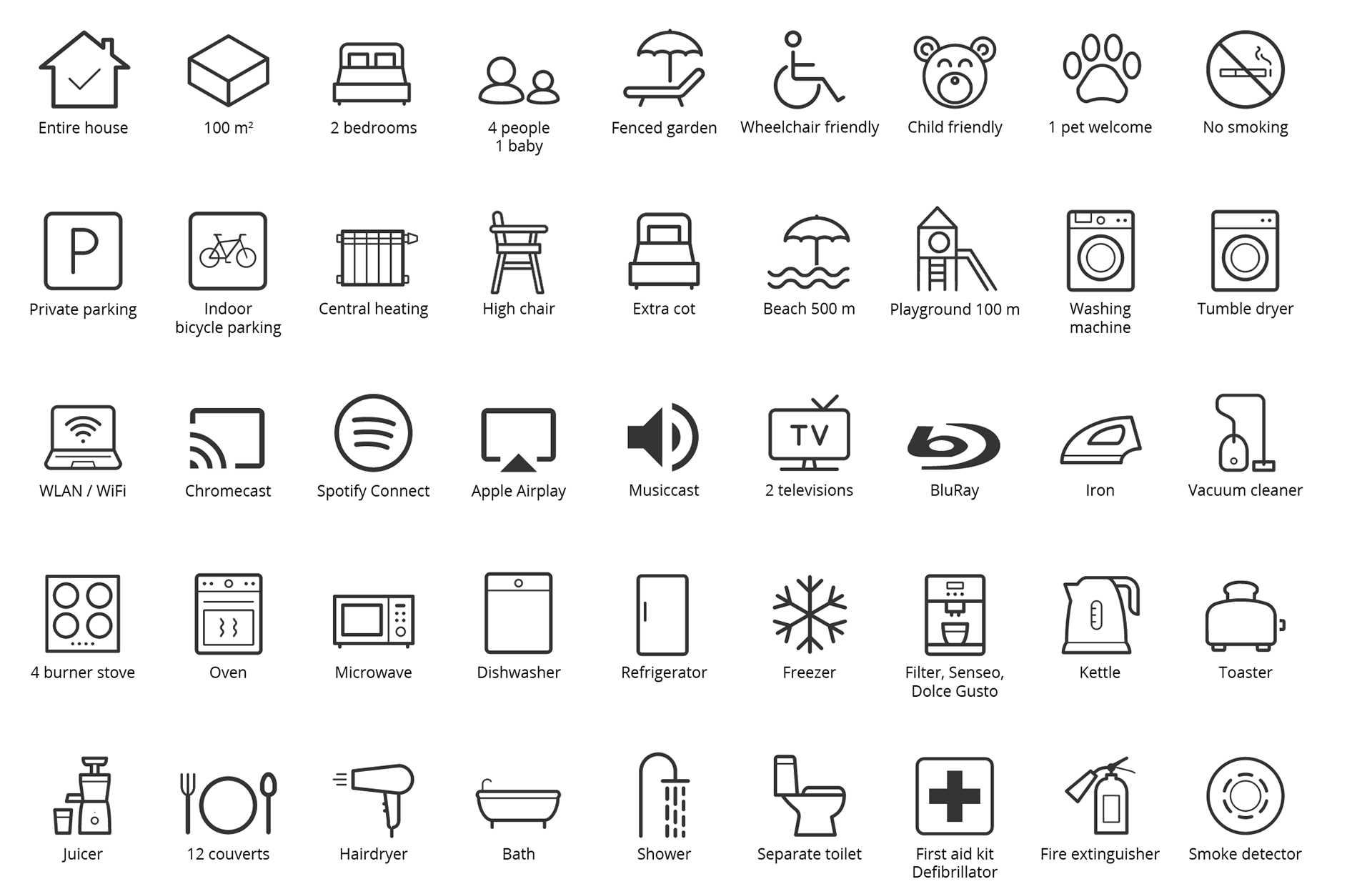 There is always something going on at the beach. If you want something a little different, you can visit the Navy Museum in Den Helder for example. Or cycle to Texel, shop in Alkmaar or walk in Schagen. Amsterdam is only an hour away. Discover the region on​​​​​​​ Holland boven Amsterdam.
You can't get closer to the beach
Rentals are from Friday to Friday. Outside the high season and school holidays you can also book Monday to Friday and Friday to Monday. You can check in from 15:00 and check out until 10:00. Prefer a different time? Ask us! We would like to welcome you personally at SYL. Let us know what time you are coming and we are ready for you.
You can bring one medium-sized dog to SYL. We charge € 35 for the extra cleaning costs. The tourist tax is € 1.34 per person per night. These costs are automatically calculated with your booking.
Most guests like to bring their own linen. That is why you rent SYL without linen. Do you prefer to use our stuff? Then you can rent the linen for € 15 per person. You pay the linen in cash at check-in.
Sizes for linen:
Beds 2 x 210 x 90 cm + 2 x 200 x 90 cm.
Pillows 4 x 70 x 60 cm.
Duvets 4 x 200 x 140 cm.
Is there anything we can help you with? Please feel free to ask!
Thank you for your message! We'll get back to you shortly.
Nice to see you here! During your vacation you are our guest. Just like you, we love the beach, the sun and the sea. We have furnished SYL with what we like and we hope you enjoy it just as much.
On our own journeys we have discovered how important personal contact is. That is why there is always someone on hand to welcome you. We would love to hear from you what your stay was like. If you have any questions or comments, please contact us immediately. Then we can also help you immediately.
Huib
Maike
Myrthe